MK Vertalingen received an unusual request from the Tungaloy company: Could we translate a product catalogue of over 350 pages from English into Dutch in four weeks? This proved to be a challenge that MK was able to resolve successfully.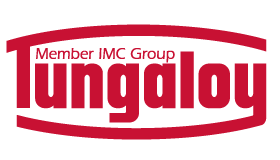 Tungaloy manufactures high-quality, hard-metal tools for the metalworking industry, such as turning and reversible cutting tools for milling, turning and drilling. Tungaloy, which is part of the IMC group, is a Japanese company, and operates worldwide.
At the end of 2015, the company was looking for an English into Dutch translator for a comprehensive product catalogue. After a long search, they chose MK Vertalingen. Bas Hoogendoorn of Tungaloy Benelux: "Martine Kuijs from MK Vertalingen was not the first agency we approached, but they were the first to contact us directly after we requested a quote. This made us notice her translation agency."
Three challenges
MK Vertalingen quickly ran into a number of problems. The translation of more than 350 pages had to be completed within four weeks and proved to be quite complex.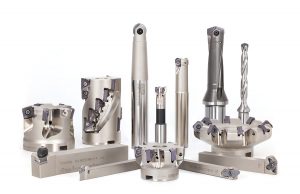 However, the greatest challenge was creating the correct file formats. Translation specialist Martine Kuijs: "The product catalogue was sent to us from their headquarters in Japan as a PDF file, and was originally created in InDesign. Adobe InDesign is a desktop publishing programme for formatting print-ready pages. InDesign files are not difficult to translate if they are exported as an XML or IDML file, but it took some effort to obtain this file format from Japan."

Even the technical jargon was a challenge. Tungaloy Benelux had almost no Dutch-language material. The language used to name specific tools is English, even in the Netherlands. Martine Kuijs: "Fortunately, we found an exceptionally qualified technical translator, and we were always able to approach Tungaloy with any queries or doubts. The time pressure was huge, but that is something we are used to."

Positive collaboration
MK Vertalingen brought this process to a successful conclusion. Bas Hoogendoorn is very enthusiastic about the professional approach: "Throughout the translation process, Martine continuously keeps the client involved, to ensure the result of each job is transparent and correct." As a result, MK Vertalingen now regularly translates press releases about new technologies and innovations in the Tungaloy range, usually from English to Dutch, but occasionally vice versa. Bas Hogendoorn: "I experienced the collaboration as very positive, however, there was always time for a light-hearted chat or alternatively, constructive feedback. We are convinced that MK Vertalingen can add value to anyone who needs the translation of technical documents."
Would you like to know more about the translation of catalogues? If so, please contact us on 020-7055182 or send an email to info@mkvertalingen.nl. We are happy to be of service.