"Would you be able to translate 30 AutoCAD drawings?" This question was asked by TEMA Process in Wapenveld, a company that manufactures fluid bed dryers. These are systems that dry, cool and sterilize substances in a special way. The large machines are supplied worldwide with manuals and constructional drawings.
Technical drawings make life difficult for translators
Technical drawings are difficult to translate because they can only be edited with AutoCAD. Most translation agencies do not own this kind of software. In addition, there is often little text in the drawings and there are many repetitions. Consequently, most translation agencies are not very enthusiastic when this kind of translation request arrives. A PDF file can be created from an AutoCAD drawing, however, this is a file format that is difficult to edit.
Using new software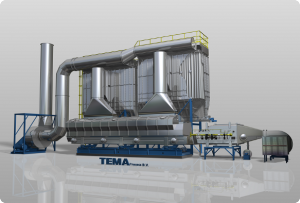 Recently, MK Vertalingen has started working with new software that is able to extract only the text from the drawing. The text is saved as a text file, translated and simply imported into the drawing. All the client needs to do is export the drawing from AutoCAD as a .dxf file.
30 drawings were translated to the client's full satisfaction
TEMA Process has recently had 30 drawings translated in this way from English into Latin American Spanish. Guido Boers, engineer at TEMA Process says: "The assignment was completed to our full satisfaction. I think we now have a competitive, cost effective and interesting translation tool available to us."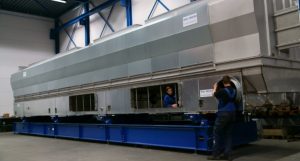 Martine Kuijs of MK Vertalingen is also excited. "This software allows us to work more efficiently and faster. Where previously we had to manually extract sections of text from the drawings, we can now begin translating immediately. The client can import the translated dxf files directly into their AutoCAD."
Would you like to know more about the translation of AutoCAD drawings? If so, please contact us on 020-7055182 or send an email to info@mkvertalingen.nl. We are happy to be of service.