Recently, MK Vertalingen received a quote request to translate an extensive technical manual from English into both German and Dutch. Naturally, we receive quote requests often, but this time it came from a company in Western Australia! So how did this long-distance business relationship begin?
Robin Mullett, Operations Manager of Australian company Floveyor, explains to us: "In 2019 I met Bastiaan Soeteman, Managing Director of the Dutch company Lindor, at a trade exhibition in India. Lindor specialises in gentle mixing technology. At the time, Floveyor were looking for accurate technical manual translations from English to Dutch and German. Bastiaan recommended MK Vertalingen. He spoke so enthusiastically about MK Vertalingen that I decided to contact you."
Aero-mechanical systems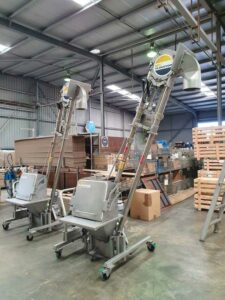 Floveyor is an Australian company that invented the aero-mechanical method of conveying dry powders and granules. Floveyor conveyors are engineered for rapid but gentle conveying of raw materials at high speed, suspending it in an air pocket and propelling it to a collection point. Floveyor's FloDisc® technology makes it the perfect materials handling solution for various applications, including food and beverage, agricultural, chemicals, and construction. In addition, the fully enclosed system is ideal for the safe transfer of dusty and hazardous materials. These aero-mechanical systems are sold globally, including in the Netherlands.
Excellent feedback
What began with translating one manual into Dutch and German has grown into a productive collaboration on several more language translation projects. A few weeks ago, we translated Floveyor manuals to Japanese. A Finnish Floveyor customer wrote back to them enthusiastically: "Woooow! I have to admit I'm extremely impressed! I'm a little picky about manuals. The translation is very good! Congratulations!"
Robin Mullett agrees: "it is critical that our manuals are translated not only accurately, but with natural language easily understood by the end-user. I would have no hesitation recommending their services – the feedback from our customers has been excellent."
Happy collaboration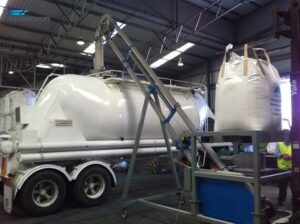 Martine Kuijs of MK Vertalingen is happy with the collaboration."Floveyor is very considerate with lead times, which means that the translators don't have to work under time pressure. If there are any ambiguities in the original text, or if our translators need more understanding of how certain components work, the Floveyor team will always assist with very clear explanations. This creates a healthy work atmosphere and ensures that the resulting translations are professional and technically accurate."
More information about the aero-mechanical systems can be found on the website of Floveyor. For more information on translations of technical manuals, please call MK Vertalingen on +31 (0)20-7055182 or send an e-mail.