The word 'manchetten' in Dutch means cuffs or connectors. Within the Noord-Brabant based family business of Euro Manchetten, the word has its own particular meaning. In the past, cuffs were used as an extra layer to protect the garment from wear and dirt, but nowadays 'cuffs' is a word used by the industry to mean the connectors used to make flexible connections.
The cuffs or connectors are also very popular outside the Netherlands. Which is a good reason to refresh the website and have it translated into German and English. This is why Euro Manchetten approached MK Vertalingen.
Euro Manchetten has been operating in the Dutch market since the eighties, and supplies many industries such as bulk & solids, installation engineering, chemicals and food. Their innovative, made-to-measure and often handmade connectors are designed to connect, for example, two pipes or a pipe and a machine part. They can dampen noise and vibration, which is why they are also called compensators.
Fast communication
Andrea van Loon, Euro Manchetten's marketing director, looks back on their collaboration with MK Vertalingen. Andrea van Loon: "Having a website in English is becoming increasingly important, not only for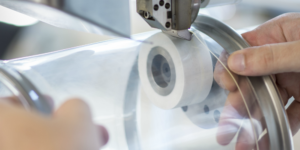 international purposes but also within our own country. And, since we are working on the website, let's also make a German translation. For the German market this is almost a requirement, yet we managed without one for a very long time. Creating an entire trilingual website is a huge undertaking. Thanks to the fast and seamless communication with MK Vertalingen, we were successful!"
Would you like more information about translations made by translators with expertise in technical products? Please send an email to info@mkvertalingen.nl or call us on 020-7055182. More information about Euro Manchetten & Compensatoren can be found on their trilingual website.