There are so many components involved in garage doors. Cables, hinges, profiles, track rollers, springs, panels, there's much more involved than you think. DOCO International, developer and supplier of components and systems for residential and industrial sectional doors in Europe, knows all about it. Sylvia Blokker, MK Vertalingen's sales manager in Sittard, convinced DOCO how important it was to open the door to quality translations.
The right order to the right place from Sittard
DOCO has several sales and distribution centres in Europe. Their head office operates from the charming Limburg town of Sittard. These are often complex products; a sectional door consists of many fragile parts, such as lengthy items, which can be easily damaged in transit if they are not packed and loaded correctly. DOCO has the knowledge and capacity to arrange for the right order to be delivered to the right place.
Complete solutions
DOCO has made a number of changes in recent years.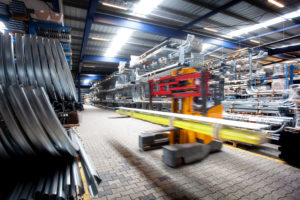 Nowadays, the company is no longer just a seller of components for doors, but also a supplier of complete door solutions in the form of kits. These are customized packages containing all components and track sets which correspond with the door ordered.
Translated into eight languages
DOCO has product information available in eight languages. Translations of new products should seamlessly match existing products in terms of terminology and consistency. In addition, speed is of great importance. Invitations to trade fairs and news items must sometimes be sent within 24 hours in numerous languages. Sylvia Blokker supports DOCO with all these translations.
Specific terminology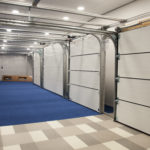 Boj Gerards from their Marketing & Communications department, explains why DOCO chose MK Vertalingen: "In our industry, we use a lot of specific terminology with descriptions that are often difficult to translate. However, MK Vertalingen takes excellent care of this. They use previously translated words as their point of reference, which results in competitive prices and time savings. In addition to our easy and enjoyable relationship with Sylvia, the translations are always delivered quickly and clearly. In short, we are very satisfied with MK Vertalingen, and look forward to using their services for a long time to come."
Would you like more information about translations made by translators with expertise in technical products? Please send an email to info@mkvertalingen.nl or call us on 020-7055182. More information about DOCO International can be found on their website.